Model - Silhouette Cameo 3
Maximum Cutting Area - 12" x 12" (304.8mm x 304.8mm) with Carrier Sheet, 11.6" x 10ft (295mm x 3048mm) with sheet or roll media
Compatible Media Widths - 2" to 12" (50 x 305mm)
Max Media Thickness - 20 mils (0.5mm)
Max Cutting Speed - 3.9"/sec (10cm /sec)
Max Cutting Force - 210gf
SD Interface - Read Only, 16GB, SDHC Compatible
Compatible Media Types - Film media 0.1m micron or less in thickness, Garment vinyl, paint mask, postcards, scrapbooking paper,photo paper, chipboard, rhinestone template material.
Interface - USB 2.0 High Speed
Command Modes - GP-GL, HP-GL
Display Panel - LCD
Unit Dimensions- 20.9"x5"x6.5" (532x128x165mm)
Weight - 5Kg
Box Dimensions - 24x11x11" (610x280x280mm)
Warranty - 1 year return to base parts and labour (excluding normal wear and tear)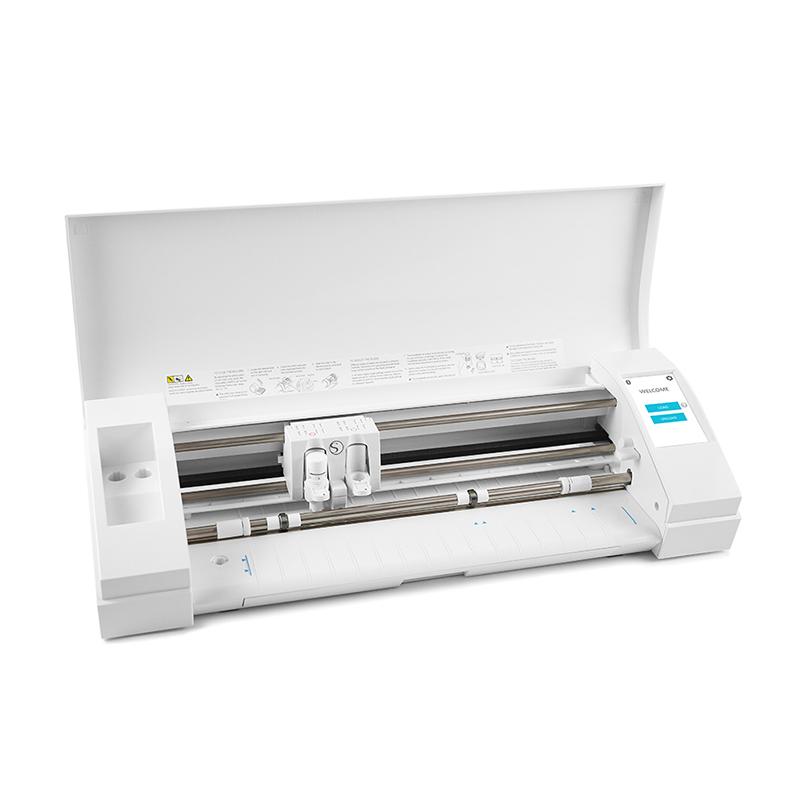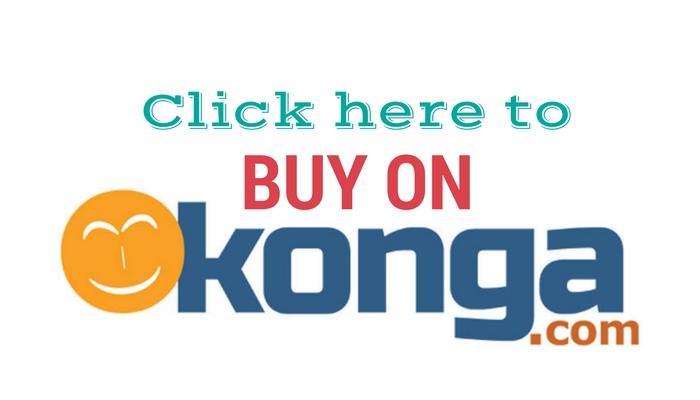 The Silhouette CAMEO® is the ultimate DIY machine. It uses a small blade to cut over 100 materials, including paper, cardstock, vinyl, and fabric up to 12 in. wide. The CAMEO has the ability to register and cut printed materials and is PixScan™ compatible. What does this mean for you? It is our machine that has the largest cutting space and is most versatile in the materials it can cut.
The Silhouette CAMEO® 3 has all of the same capabilities as the previous versions along with some added features. This CAMEO features a dual-carriage so you can use two tools at once, and it features Bluetooth® technology. To top it all off, the CAMEO 3 is the only machine compatible with Silhouette's new AutoBlade
What you get...
Silhouette CAMEO® 3
12-inch Cutting Mat
AutoBlade
Crosscutter
Power cable/USB cable
Silhouette Studio® software (download)
100 exclusive designs (download)
1-month Design Store subscription
Features...
The Silhouette Cameo from Graphtec has an auto-feed function, just line the paper up and press the feed button. This helps with accurate loading for printer registration mark recognition.
Cutting Area
12" x 12" (304.8mm x 304.8mm) with a carrier sheet for die cutting.
11.6" x 10ft (295mm x 3048mm) for sheet or roll media such as sign vinyl and clothing vinyl.
You can also use media 2" to 12" (50 x 305mm) wide as it has a repositionable roller.
Optical Eye
The Silhouette Cameo has an Optical Eye so it can read printer registration marks. This means you can print a graphic from any printer, insert the print out into your Cameo and then cut any shape, allowing you to create bespoke shaped labels.
Silhouette Studio Software
The Silhouette Studio software is so simple to use. You can draw, type text, create shapes and import graphics.
Computerised Die Cutting
Full die cutting of paper, card or vinyl, perforated cutting available for fold lines.
Cut Printed Images
Alignment of printed material is automatically done using the registration mark sensor. Easy to cut the outline of printed material precisely.
Tutorial DVD Included
Full project tutorial kit including sample media, tutorial DVD and templates. Everything you need is in the box.
SD Card Reader
The unit also features an SD card reader which allows you to save your designs on your SD card and then select them directly using the LCD menu screen on the Cameo, ideal if you take your Silhouette Cameo away from your computer.
Cutting Force
The Silhouette Cameo uses a linear force blade rather than the arc blade that the Craft Robo used. This means you get 100% more pressure allowing the Silhouette Cameo to cut up to 350gsm.
New Blade Design
The new linear force blade not only gives you more pressure but also more control.
With the Silhouette Cameo the blade holder has 10 click notches.
This allows you to select the media thickness from 0.1mm all the way through to 1.0mm in increments of 0.1mm.
Business Address: 3, Akinsemoyin Street, off Bode Thomas, Surulere, Lagos
|+234 (0) 8118882771 |+234 (0) 12952179 |Whatsapp +234 (0) 8118882771
sales@claytonprints.com