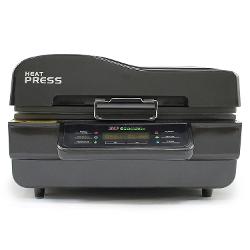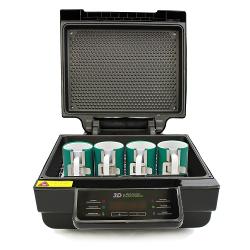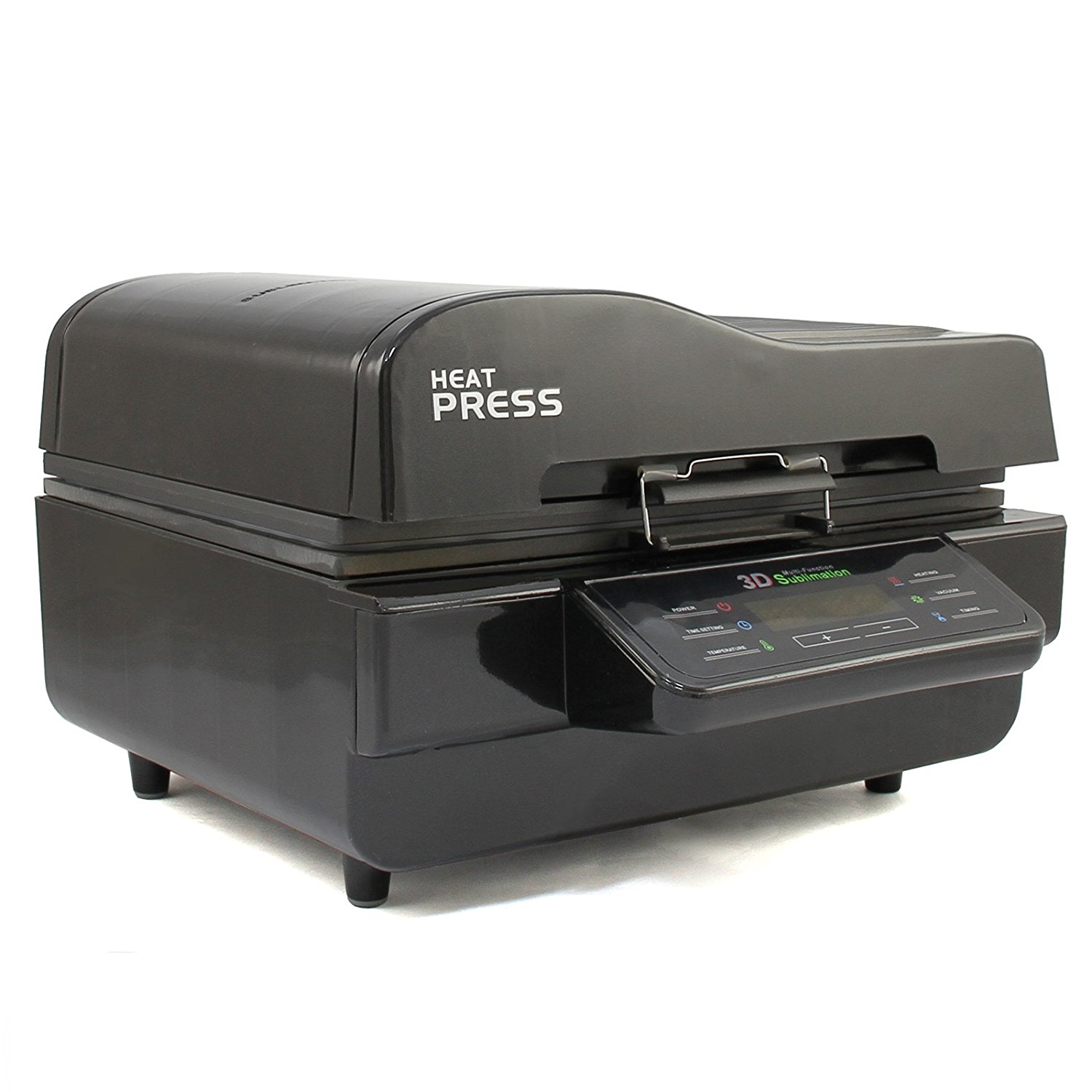 3D SUBLIMATION VACUUM HEAT PRESS - LARGE
The 3D Sublimation Machine is a multi-purpose heat press, giving you the capability to transfer onto a selection of polyester, poly-mix or polymer coated consumables including mugs, phone cases, tablet cases, plates, t-shirts, photo crystals, mouse mats and jigsaw puzzles.
This sublimation vacuum machine has many great features:
Deep pressing area can hold up to 12 11oz mugs
Interchangeable between 3D and flat heat pressing by attaching the included aluminium tray and vacuum pipe
Consistent pressure applied when the -850mmHg built in vacuum is turned on
Upper and lower heating elements
Large control panel and LED display
Feet provide stability and air circulation underneath the machine
Temperature can be set in Celsius or Fahrenheit
Timer range 0-999 seconds
Audible timer
Included metal grid to protect the base of the mugs from direct contact with the lower heating platen
This heat press is known as a 3D machine because of its depth, which allows it to be used for so many different types of consumable. The main difference between our 3D heat press and a regular flat heat presses is the built in vacuum, this creates pressure as air is extracted from the machine and pulls the silicone tight across the product. The heating elements provide constant heat from above and below the consumable during pressing, this allows the design the perfect temperature to sublimate onto your item.
Standard flat presses only emit heat from the upper platen, whereas the 3D sublimation machine has heating elements on the upper and lower heating platens. Ideal for sublimation printing in a new business or for personal hobbies, this heat press acts as an all-in-one machine which is easier to use and gives the same great results; combining the plate, mug and flat heat presses.
This machine also comes with some handy accessories to get you started:
2 x silicone mug holders for pressing onto

11oz mugs

1 x silicone mug holders for pressing onto 15oz mugs

1 x Teaching CD

1 x Manual

1 roll of heat resistant tape

Heat protective gloves
Additional silicone mug holders and a wide range of sublimation consumables are available to purchase through our website. Please note that this product does not come with aluminium moulds which are often recommended for pressing onto phone and tablet cases.
Specifications:
Voltage: 220V
Upper heating platen: 1400W
Lower heating platen: 1400W
Vacuum power: 150W
Maximum vacuum degree: -850mmHg
Approximate dimensions: 63cm deep x 48cm wide x 32.7cm high
Height with machine open: 62.7cm
Business Address: 3, Akinsemoyin Street, off Bode Thomas, Surulere, Lagos
|+234 (0) 8118882771 |+234 (0) 12952179 |Whatsapp +234 (0) 8118882771
sales@claytonprints.com