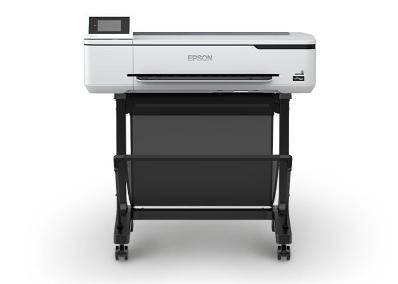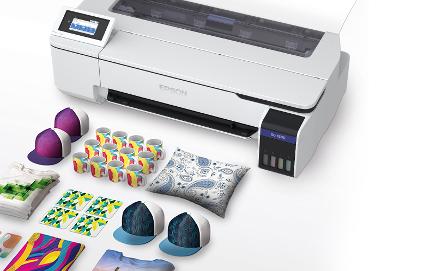 Epson SureColour SC-F500 Sublimation Printer

Details
Epson SureColour SC-F500 Sublimation Printer. Inks included.
Expand business opportunities with high-quality printing on a myriad of substrates. This compact printer is perfect for the creation of giftware and promotional goods!
The new SC-F500 from Epson is a 24-inch, dye-sublimation printer, developed to help promotional houses, photo labs, clothing producers and copy shops increase customer choice through flexible, high-quality printing. Whether producing printed phone covers, mugs, mouse mats, t-shirts or cushions, the SC-F500 offers fast turnaround times, reliability and a low total cost of ownership to small businesses, and it requires no specialist knowledge to set up, operate or maintain.
The SC-F500 forms part of Epson's complete end-to-end printing solution, which includes inks, software and paper, all designed to work in perfect harmony. To keep businesses agile and responsive to customer needs, the SC-F500 has been built with ease of use, productivity and efficiency in mind. This is achieved through features that complement Epson's established dye-sublimation technology, including:
• Refillable ink solution (140ml bottles can be used even when printing)
• Wi-Fi connectivity (an Epson first in the dye sublimation range)
• Media auto-switch (switch between cut sheets and roll media with ease)
• Epson's LFP Accounting Tool (to accurately calculate print costs)
• Head guard (for dust prevention)
• 4.3-inch touchscreen (for ease of use)
Business Address: 3, Akinsemoyin Street, off Bode Thomas, Surulere, Lagos
|+234 (0) 8118882771 |+234 (0) 12952179 |Whatsapp +234 (0) 8118882771