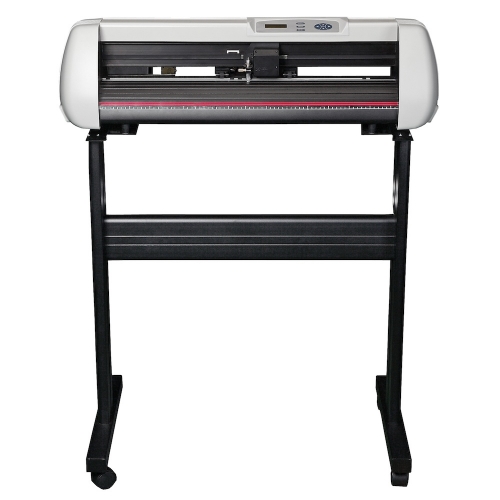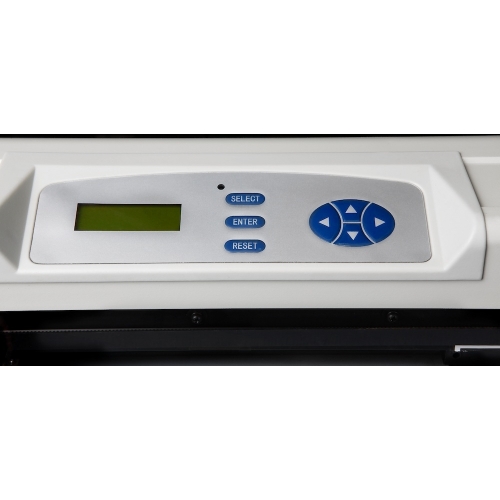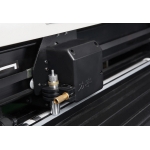 LIYU 28'' VINYL CUTTER PLOTTER
Included:
- LIYU SC631 Vinyl Cutter, Drivers and USB cable
- Sign Cut Pro 12 Months
- 3 Roland Cutting Blades and Biro Pen Component
- USB Drivers for Microsoft windows
- Instructions
Features
USB2.0 interfact,support hot-swappable
Blue & Yellow backlight LCD, increased clarity and brightnes
Copy last job feature, automatically store in internal RAM (up to 99 copies while the machine is on).
Inertial rotating blade holder enables more accurate and high quality cutting
Digital force & speed adjustable,direct and steady
Auto memory of blade force & speed adjustable at any time, easy to use
Emergency stop & stop to return at any time to monitor the cutting quality, easy to operate
Unique red cutting slot, elegant,easy to operate
High quality and high-grade aluminum stand,very durable and steady
support SignCut Pro (Pc & Mac*), Flexi-Starter 10 (Liyu Edition for windows), Direct printering from Coral Draw (Windows Only)
Support all Windows (Vista 64bit require signature option Disable), Mac OS X 10.3+ support with Signcut Pro via Serial to usb adaptor* (Optional not included)
Whether you are an established company, a freelance graphic designer or just looking to start a new business venture, then our sleek, stylish and functional vinyl cutter could be for you.
Our vinyl cutter has a surface size of 28" which means it will accommodate material greater than A1 size.
The blade can be adjusted to cut through different materials (compatible with Roland Blades). The motor delivers speeds of up to 800 mm/s so the material can be cut quickly and with a maximum force of 800g it cuts through various materials with ease.
The Vinyl Cutter allows you to cut not just fabric vinyl but other vinyl i.e for signs and decals for interior designing.
Percfect for cutting your Flex, Flock and all other Vinyl media. Cut out numbers, names, designs etc in reverse (mirror image) before placing onto your tshirt for transfer with a heat press.
Check out pictures for sample cut.
Specifications

Driver: Stepper Motor Control
Media Size: 710MM/27.95"
Cutting Size: 630MM/24.80"
Max Cutting Speed: 800 MM/S
Max Pressure 800 Grams (can cut any vinyl)
Display: LCD
Pinch Roller: 3
Buffer Capacity: 4 MB
Resolution: 0.025 MM/Step
Repeatability: 0.127 MM/0.005IN
Interface: USB2.0/Serial
Content Include

1x SC631 Cutter/plotter Unit
1x Aluminum Stand with Lockable Wheels
2x Superior Ball-bearing Bual Roller
3x High Quality 45 Degree Cutter Blade
1x Cutting Blade Holder
1x Pen Holder with Blue Ink Cartridge (for plotter drawing)
1x USB Cable
1x Serial Cable
1x Cd with Windows Driver, Corel Draw Driver & PDF Manual
1x Dust Cover
Business Address: 3, Akinsemoyin Street, off Bode Thomas, Surulere, Lagos
|+234 (0) 8118882771 |+234 (0) 12952179 |Whatsapp +234 (0) 8118882771
sales@claytonprints.com